Facebook announced during its earnings call for the fourth quarter of 2015 and the full year that more than 1 billion people use groups each month, and the social network is testing steps to make those groups easier to find.
UPDATE: Facebook confirmed in an email to SocialTimes Thursday afternoon that its new Discover tool for groups is now available to all U.S. users via iOS, Android and the social network's mobile site.
Samantha Murphy Kelly of Mashable reported that she is part of a test group of Facebook users with access to a Discover feature within groups, allowing her to browse public and closed groups by category, including groups her friends are in and groups that are local to her.
The Discover feature currently includes 25 categories, with each topic page including top suggested groups based on popularity and those with friends as members.
Facebook told Kelly it plans to roll out the feature to more users "in the near future."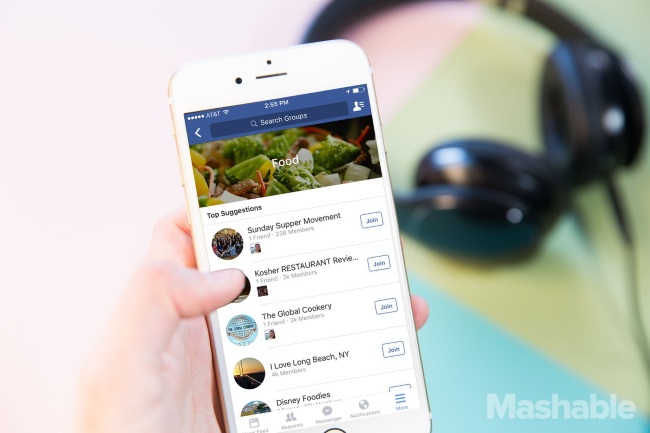 Resources: ExpertOnline360.com