Only a small demographic of home buyers has a couple hundred thousand dollars laying around to pay cash for their new home with. That means the majority of us have to take out a loan to buy our homes. Getting into a mortgage loan with high rates or bad terms adds thousands of dollars to the final cost of the home. A few ways to ensure that your mortgage process goes smoothly and you get a good deal in the end include: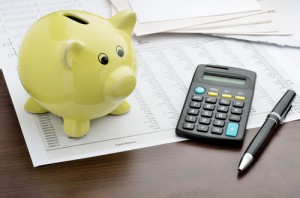 1.Research types of home loans.
Depending on your circumstances, you may qualify an alternative loans that offer various advantages:
USDA Rural Development Loans. A rural development loan is guaranteed by the USDA and requires no down payment. You may qualify for this type of loan if your home is considered to be in rural area.
VA loans. VA loans are available to qualified veterans or their spouses. Like rural development loans, VA loans also require no down payment, but offer the benefit of not requiring mortgage insurance to back the loan. VA loans typically offer reduced and competitive mortgages rates as well.
FHA home loans. FHA home loans are insured by the Federal Housing Administration and anyone who hasn't owned a home within the last three years qualifies for it. The advantage of FHA home loansis that a home can be purchased with only a 3.5% down payment. Home buyers who are limited on cash like FHA home loans, because in addition to the reduced down payment, it allows the lender or seller to cover closing costs and additional fees like inspections. FHA home loans require mortgage insurance, to protect the lender's investment.
Not all lenders offer all of these alternative loans, once you identify the loan type best for you, select a lender who offers it.
2. Gather quotes from several lenders and conduct an apples-to-apples home loans comparison.
There are several factors to look at when you compare mortgages beyond just the interest rate. Some lenders charge origination fees, require buyers purchase points for getting lower rates, or other additional fees. Even if the loan is "no fee" loan, these costs are sometimes just rolled into the mortgage rate. Make sure you understand everything you would have to pay if you got a mortgage with the lender before you choose one.
3. Make sure you trust the person who actually handles your loan.
There are hundreds of moving pieces that go into getting a home loan, you want someone who is very capable to oversee it. Hiring a mortgage broker is a great way to have someone on your team who knows what they are doing. Even if you don't use a broker, make sure that you know the person who is actually handling your loan, that you trust them, and that they are highly qualified.
4. Work on your credit score.
Typically, the better your credit score is, the better your mortgage rate will be. Before getting into the home buying process, focus on factors that are hurting your credit, such as errors on your credit report, having too many credit cards in your name, or having high a high debt to available credit ratio. Most lenders require a minimum credit score of 680 to qualify for a home loan (or 620 for FHA home loans), but the better your credit score, the better your chances of getting a great mortgage.
5. Put all your cards on the table while working with your lender.
Even if you have a great credit score, if you just changed jobs, if your monthly expenses exceed 36% of your income, or if you're self-employed, you may have trouble getting a home loan. These are good factors to talk to your lending officer about before you get too far along with the process.
6. Save your cash.
In addition to your down payment, you will have to pay a myriad of fees while you're buying your home. You'll likely have to pay for inspections, closing costs, and possibly for points to lower your interest rate. You might be excited about your new home, but don't buy furniture until you have the keys.
If you want to learn more about property investment, click the following link: PropertySeminar.com.my
How to use creative strategy to own a property in Malaysia? Click the following link to learn more: PropertyMillionaireIntensive.com