360-degree photos are coming to Facebook's News Feed and the Samsung Gear VR.
Facebook-owned virtual reality company Oculus VR announced in a blog post that the feature will launch "in the coming weeks," writing:
In the coming weeks, Facebook will add 360 photos to News Feed. You'll be able to take a panoramic photo from your phone or use a 360 camera, upload it to Facebook and pan around by tilting your phone or dragging the image.

You'll also be able to explore Facebook 360 photos in VR from the Oculus 360 Photos app. On Samsung phones, when viewing a 360 photo, there will be a button in the top left corner that says, "View in VR." If you tap on it and insert your phone into your Gear VR, you can see the 360 photo in VR. Imagine standing in the middle of a colorful parade at the Rio Carnival, or letting family from far away feel like they're part of that special birthday gathering.
Oculus also said in its blog post that more than 1 million people used Gear VR in April.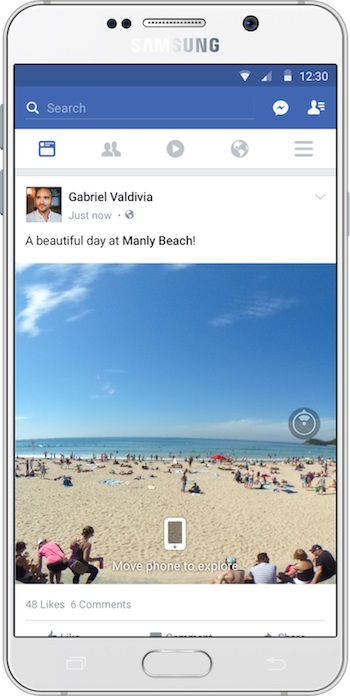 Resources: ExpertOnline360.com