Among the best strategies to increase your income and support your family through a financial crisis is to broaden your revenue sources. These days, the World Wide Web is the best avenue to sell products and services because it has a broader market. Whatever industry or niche you're part of, selling your products online is a must. And once you put your mind into it, you'll realize there are several approaches on how to turn a potential sale to a real one.
Selling products online is fast-becoming the go-to method of both new entrepreneurs and veteran business people because:
They rarely require enormous upfront investment.
They bolster the brand by offering the company's followers a tangible merchandise.
They present a faster and simpler way to cater to other areas, sometimes even the international market.
That being said, it's imperative to ensure that your online site stands out. In whatever industry you're in, you will find a competitor. And so you must put your marketing skills to good use to lure in new customers and retain old ones. To help you accomplish this, here are 30 tried-and-tested tips and tricks to guarantee a successful online business.
1. Make sure every product has its own web page
Individual pages are of particular importance if you offer multiple merchandise. For instance, if your business is all about beauty products, make sure there's a page for eye cosmetics, a page for lip make-up, a page for hair products, and so on. Mixing everything on one web page can create confusion. And the one thing you don't want your potential clients to be is confused. To avoid this trap, make sure every product also has a clear, precise and snappy description.
2. Invest in excellent photos for your online store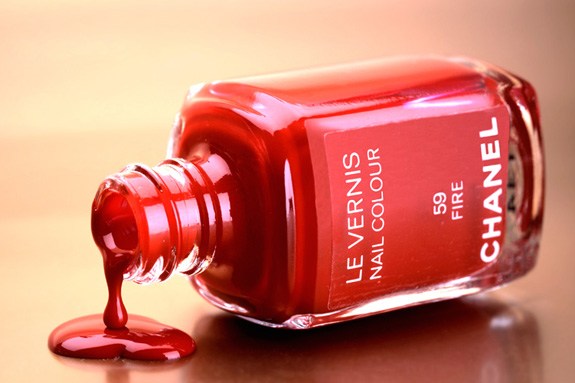 It has been said that a picture paints a thousand words. For e-commerce, a great image of the merchandise can quickly turn a potential client into an actual buyer. Even if your product is spectacular in real life, if its virtual counterpart is substandard, it'll be hard for you to convince your visitors to buy. It's always a wise choice to hire a professional to shoot your products. All the better if you have the skills yourself so you don't have to shell out money – something that can be a problem for up-and-coming small businesses.
The one major thing with this tip is to ensure that the image looks like the real thing. This means no drastic use of Photoshop. If you have to use a photo-editing app, it's only to adjust basic image features like contrast and exposure level. Filters can also be a good trick, but only if they don't hinder the authenticity of the product. Too much photo editing can actually ruin your product since the process can alter the features of the merchandise, particularly its colors. Buyers may return the product and demand for a refund if what they thought they bought is different from what they receive in the mail.
3. Add a "share" button
Most online shoppers love to share their purchases with others, especially if they were able to score a great deal. Allow them to share their finds with their friends and followers by adding social media buttons. It's up to you what social channels you'd want to add, but Facebook, Twitter, and Pinterest must always be on the list.
4. Use a more specific set of keywords and key phrases
Competing head-on with online stores for the millions of potential shoppers through the most popular keywords almost always results in a catastrophe. Try a different strategy. Research whether there are other more specific combinations of keywords that your particular target audience may type into search engines. Remember this: 100% of 100 queries is far better than 0% of a million.
5. Take advantage of Google Analytics
Make sure you have e-commerce monitoring empowered by Google Analytics. This way, you can fully grasp where your store visitors are coming from and which keywords and other resources are generating the most revenue.
6. Benefit from various social media tools
A well-planned and orchestrated use of social media tools can be an excellent approach to bring in targeted traffic. This operates effectively when there's valuable content in the mix. Informative blog entries, captivating videos, and insightful infographics generate traffic, trigger customer interaction, and create brand loyalty. Well-written content also gets shared a lot.
7. Send people freebies
There's a reason the buy-one-get-one-free marketing gimmick never gets old. People love receiving "free" stuff. If shoppers go crazy with this sales promotion, what more if you actually send them freebies?
The free stuff doesn't have to be ginormous nor expensive. Shoppers just want to feel like they're important or lucky enough to get an item they don't have to pay for. Also, based on marketing surveys, people like getting an actual, physical item in the mail as compared to receiving a code they can use to download something for free.
What can you get out of this? A minimum of one blog entry about your product and multiple Twitter updates or Facebook posts about it – aka free advertising.
8. Remember: packaging matters – big time!
Having beautiful packaging can change the perceived value of the merchandise. Wrapping and presenting your product artistically or skillfully opens doors to wholesale suppliers and distributors.
9. Make sure the loading speed of your online store is fast
What you need to aim for in terms of loading rate for each page is three seconds. Six or more seconds is too slow. You can keep track of your online store's loading speed via Google Analytics.
10. Utilize a hassle-free shopping cart system
The more web pages and clicks between hitting the "Add to Cart" button and settling the payment, the more chances shoppers have to abandon their shopping cart.
11. Post user reviews
Positive feedback from your previous customers won't just provide you with exceptional content for the product, but will also help to push other shoppers over the (buying) tipping point.
12. Contract out employees whenever possible
Of course, if this is your first online business, the desire to do everything by yourself is tempting. In fact, most first-time entrepreneurs actually do everything on their own, which sometimes is a bad decision. As much as you want, you can't do it all, and even if you tried, some aspects of the business would suffer.
To avoid this, outsource. There are tons of smart, savvy, and diligent workers and freelancers all over the world. The internet makes delegating tasks to them possible.
13. Create a blog specifically for your products
The blog is the place where you can talk about your products – their benefits, features, costs, discounts, etc. It's also the avenue where you can share or elaborate about news and updates within your niche. It's likewise the perfect virtual space to tease about and eventually launch new products.
14. Get support especially during the holidays
Peak traffic during the holiday shopping period usually happen in the evenings when most people are free from their chores and work duties. Sometimes, the peak occurs during the actual holiday like Christmas Day and Boxing Day. You must have support to keep your online store operational, especially during heavy traffic.
15. Exert extra effort when your product is out of stock
If a particular product is sold-out, upsell a different one. If the customers decline, give them specifics on when the out-of-stock product will be available. Ask for their email or phone numbers and contact them when you've restocked.
16. Add your contact information
Shoppers would like to know who and where they're buying from. If you have an office or a physical store, make sure to add the address. If you're operating from home, your street address will do. Put your address on the footer of the page and your business phone number at the top right corner of every page on your site.
17. Use Google AdWords cleverly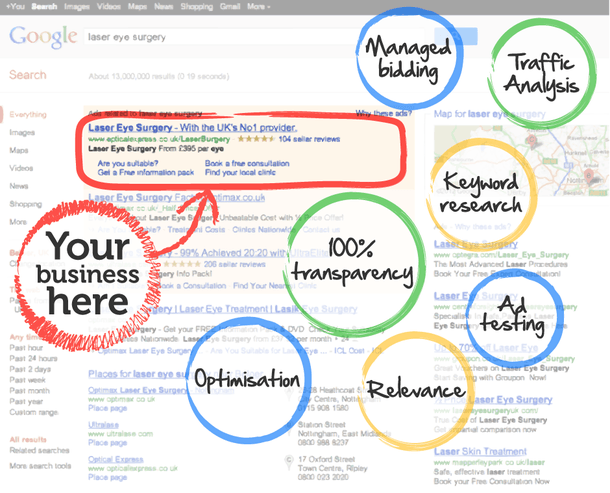 When using Google AdWords to push online visitors to your product page, don't just use one version of the advert. Rather, make multiple versions – 5, 10, 20, 50, or even more – of the same advert and monitor which one generates sales the most. Turn off the adverts that don't perform as well.
18. Provide a refund or a replacement for damaged or defective goods
On the rare event that your product arrives broken or defective, send the customer either a full refund or a replacement. The operative word here is "rare." If it's a mass defect, stop shipping the product. Otherwise, just provide reimbursements or send a replacement.
Dealing with returns is usually not worthy of the time and effort you need to exert. Also, shoppers are often pleasantly surprised when you don't demand for them to return the item before sending a refund or a replacement. This makes them happy and indulgent, so they forego any desire to rant about their "bad experience" with you online.
19. Check your payment design and system
For credit card or third-party payments, make sure that you have checked the design of your checkout page. It should always look reputable and reliable.
20. Follow up
Three weeks after a business transaction, email your customer and respectfully ask if s/he can leave a review of the product on your site.
21. Give a product review incentive
Think of this as a motivation or a marketing strategy. Ask – don't demand or push – your customers if they can provide a product review, and inform them that they can win a freebie or an incentive by doing so. For example, the most helpful review can earn a shopping voucher.
22. Feature a product
Take full advantage of the fact that you can present a smartly chosen array of goods. Set up a search and selection system specially designed for the products you sell.
23. Use your PPC and SEM tools correctly
Whenever possible, exact match your PPC and SEM campaign keywords once the marketing plan has been operating for several months. Also, constantly keep track of keyword negatives that can be added to your campaign.
24. Offer product tours or videos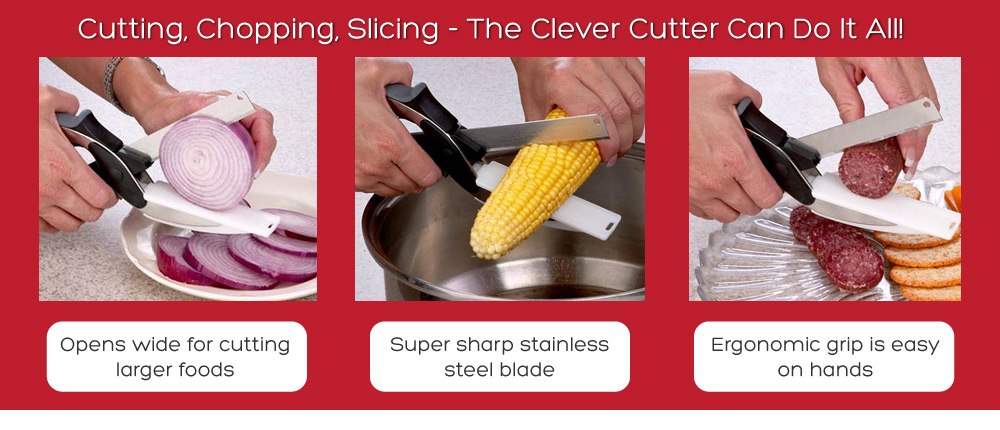 Create compelling, fun, and informative product tours and/or review videos. These tools help boost the conversion rate as they show shoppers what the product can do. Humans are visual by nature so showcasing graphics to highlight the product's features and benefits is more effective than a lengthy article about it.
25. Monitor your website
Keep an eye on what people are looking for in your online store. You may discover a demand for products you don't have (yet), or perhaps find out that some shoppers are misspelling certain product names.
26. Check Twitter
Out of all the social media channels, Twitter is the fastest platform to thank the people who praise and recommend your product and address those who complain about it. It's also the best avenue for real-time interaction with your target market.
27. Do a split test
Test your product page to see which page sells more. For example, send 50% of today's traffic to the product page with a yellow "Add to Cart" button and 50% of the same page with a blue button. Check which colored button is better.
28. Use Facebook advertising
It's not considered the most popular social networking site for nothing. Facebook advertising provides excellent tools to drive people to your Facebook page. To make a conversion though you have to apply extra effort. This means ensuring your adverts are geared to only shoppers of the right demographic. Also, always add an image as part of any Facebook advertising strategy. Studies show that Facebook ads with a woman smiling converts the best.
29. Add tracking codes
Lots of online visitors will go to your store every day, check out a product, add it to the cart and then leave the site without completing the checkout. Consider adding tracking codes to your online store to keep track of which merchandise sat dormant in shopping carts. From the result, create a motivation to push potential shoppers to buy it such as reducing its price tag by 5%.
30. Stay up to date
The only way to stand out from the crowd and be the go-to store is to be updated and educated about your niche.
Selling products online requires you to take calculated risks. Don't hesitate to take a leap especially if the possible outcome can propel your online store to search engines' first page results.
It's not about property ownership it's about control!  Visit Property Millionaire Intensive to get more details.
Do you have the desire to become financially free through property investment? Visit Property Intensive Seminar for more details.